NICKSAN locations: Downtown Cabo San Lucas & The Shoppes at Palmilla
Nicksan is committed to delivering an unforgettable experience, every time. With two distinct locations in Los Cabos, both offer the incomparable "Nicksan Style" of Chef Angel Carbajal. You really need to try both to decide which one has your favorite ambiance, because the food and service are exceptional regardless of which one you visit. Please don't forget to keep up with us on social media no matter if you are Nicksan team San Lucas or Nicksan team Palmilla.
Whether it's a date night, family night, a special holiday gathering, event or dining solo, Nicksan is the perfect place for you.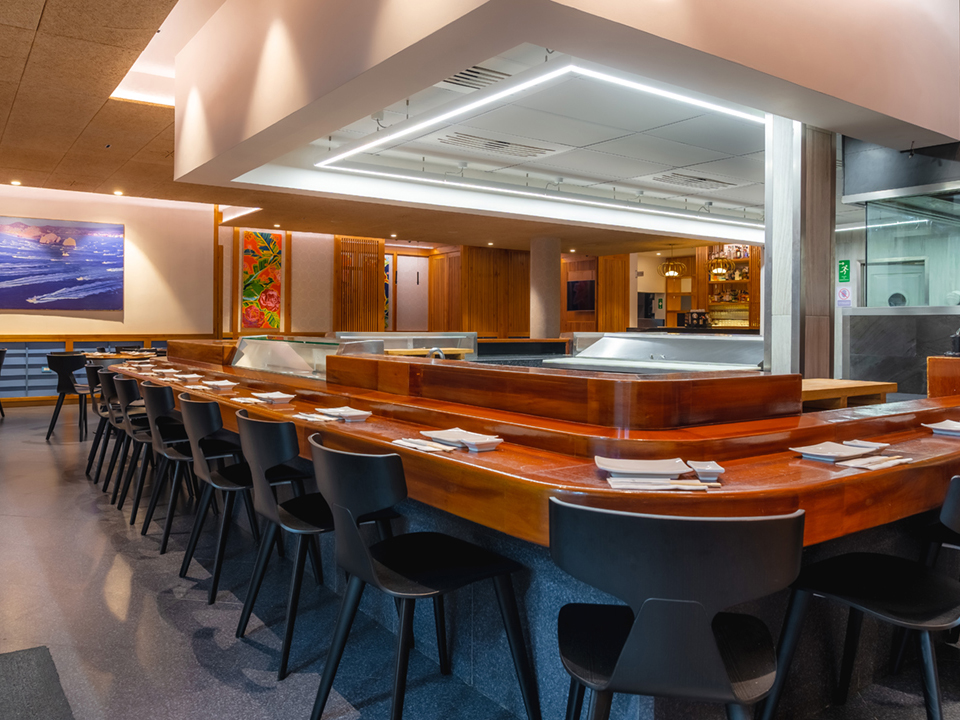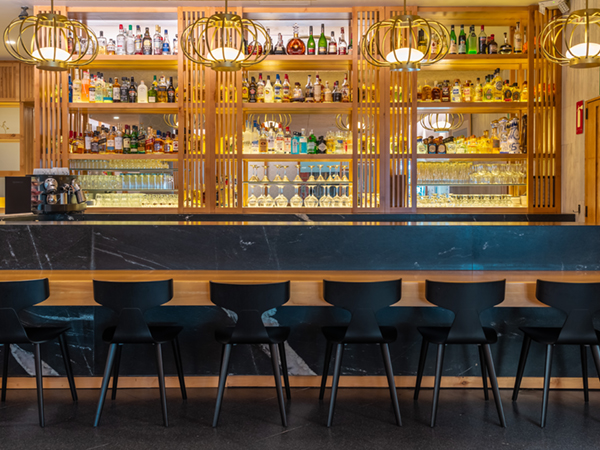 The earliest Nicksan opened back in 1994 in downtown Cabo San Lucas, just a few steps from the Marina.
This original locations has been renovated for its 25th anniversary. A cohesive design that incorporates traditional art, comfortable table settings and good acoustics; creating a variety of spaces where you will experience Chef Carbajal's vision.
Treat yourself to a very special dinner at "Angel's table" or, if you are feeling social, sit at the sushi bar where locals and visitors alike taste a vast variety of original creations while taking in the expertise of the cooks as they prepare signature recipes created by Chef Angel Carbajal. Dining at the bar will also give you the opportunity to go beyond the established menu and off course excellent advice on activities and places to visit, courtesy of our local expert cooks and wait staff, some of whom have been part of the Nicksan family for well over a decade.
Tourist Corridor / San José del Cabo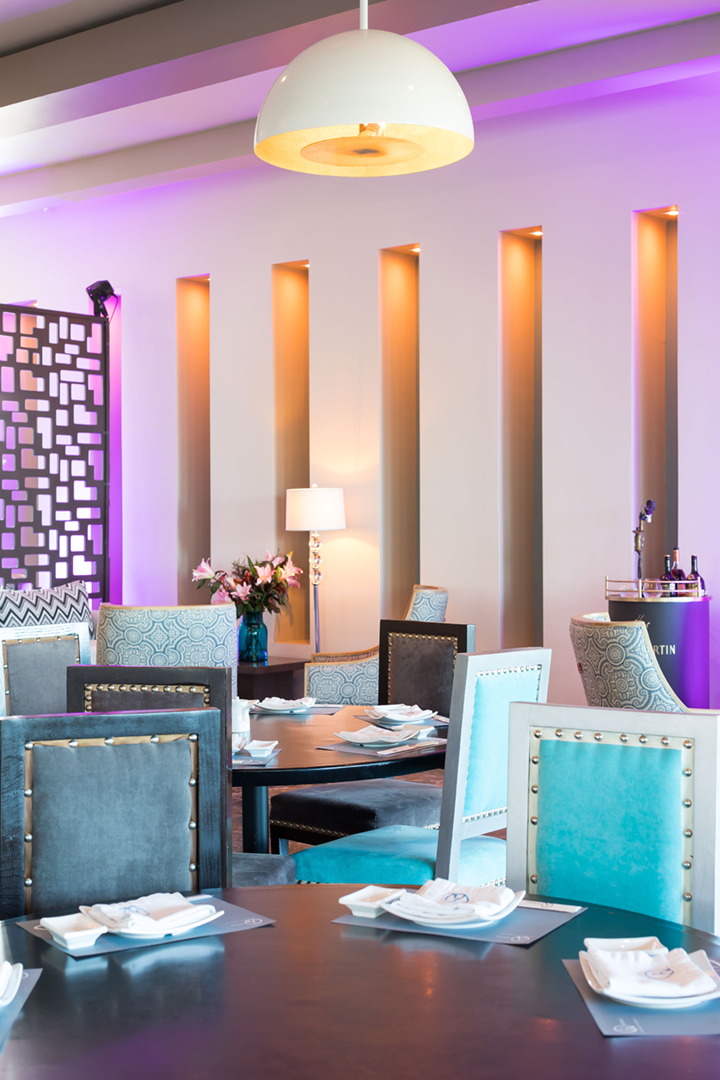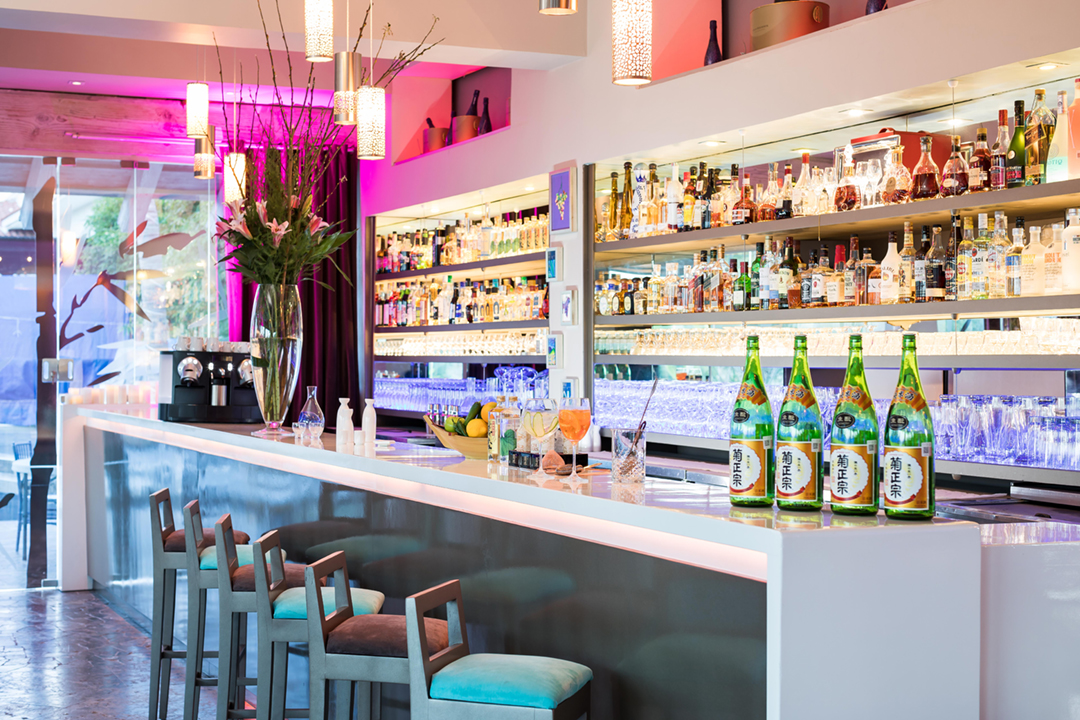 The sleek location at The Shoppes at Palmilla, one of the most upscale addresses in Los Cabos, opened its doors in 2005.
With its beautiful ocean views, select location and proximity to San Jose del Cabo is the perfect scene to enjoy an intimate "Beyond Sushi" encounter. From hosting special celebrations to serving romantic dinners. Enjoy al fresco dining on our gorgeous terrace with craft- cocktails and a Nicksan style meal with the unique fusion of Japanese cuisine and traditional Mexican flavors with signature sauces created by Chef Angel Carbajal.
You decide which one fits your style best. Looking for a vibrant and relaxed dinner, or a casually elegant evening in a sophisticated setting? Perhaps both?
Reserve now and enjoy a memorable experience.
NICKSAN Cabo
Opening hours
12:00pm – 11:30pm
Address: Blvd. Marina Lote 10 Local 2
Plaza de la Danza
Cabo San Lucas, B.C.S.
Tel: (624) 1281537
NICKSAN The Shoppes At Palmilla
Opening hours
12:30pm – 10:30pm
Address: The Shopes at Palmilla L- 116
Corredor Turístico San José del Cabo
Cabo San Lucas, B.C.S.
Tel: (624) 1446262
Mastro's Steakhouse
Consistently acclaimed by diners and critics, called "masterful" by the Los Angeles Daily News, "one of the top 10 steakhouses in America" by the Los Angeles Times, and "the steakhouse of choice for celebrities and locals" by Gavot, Mastro's Restaurants LLC is a collection of restaurants specializing in prime cuts of meat and seafood with 18 locations throughout the United States.
The Mastro's Steakhouse in Houston could be the jewel in the culinary crown of Tilman Fertitta, CEO of Landry's. The restaurant businessman owns brands like Vic & Anthony's Steakhouse, Brenner's Steakhouse and Morton's Steakhouse. Landry's bought the Mastro's Steakhouse brand in 2013. When he found the right location, he opened Mastro's in his hometown as a brilliant addition to The Post Oak.
The seafood presentations are a gem. Fertitta is proud of the selection of seafood, especially for including recipes of chef Ángel Carbajal from Nicksan restaurant in Cabo San Lucas, México. Chef Carbajal is a famous Mexican restauranteur and creator of the Nicksan cuisine, a fusion of Japanese and Mexican flavors. For this reason, Fertitta insists that Mastro's is more than a steakhouse.
At the same time, Nicksan reaffirms that it is more than a sushi restaurant. It is the creator of the miscegenation of Japanese cuisine with Mexican ingredients. Beyond sushi!
The Nicksan menu is available at the following seven Mastro's locations:
1994 – The Opening
Opened its doors in the heart of Cabo San Lucas, make the difference in the gastronomic offer since that time. This new concept of Japanese Cuisine attracted celebrities who follow frequenting, tourists and locals. NICKSAN is a unique place with a warm atmosphere, excellent service, and a menu that exceeds expectations, a trend that, over the years, NICKSAN keeps synonymous with quality and innovation.
2005
Our second location is open closer to the area of San Jose del Cabo in The Shoppes at Palmilla with a beautiful bay view.