The menu features local and sustainable ingredients, items vary seasonally to comply with bans on species. Chef Carbajal's commitment to offering the best is reflected in the daily selections offered at the restaurants.
From locally sourced fresh fish and seafood, to sustainably-raised varieties and imported products sourced through socially-responsible vendors. Everything at Nicksan is part of the "Honest Food" philosophy and commitment to the environment that guides the daily operation of the restaurants.
While Nicksan has been ahead of the trend many a time, as in; we were using avocado before if became a fad, its kitchen continues to evolve and cater to all dietary restrictions. There are plenty of vegetarian and gluten-free options. Also, if sushi is not your thing, there are beef and chicken dishes that feature the delicious flavor combinations that define the Nicksan cuisine.
Go beyond the established menu and further enhance your experience by asking your server for the catch of the day.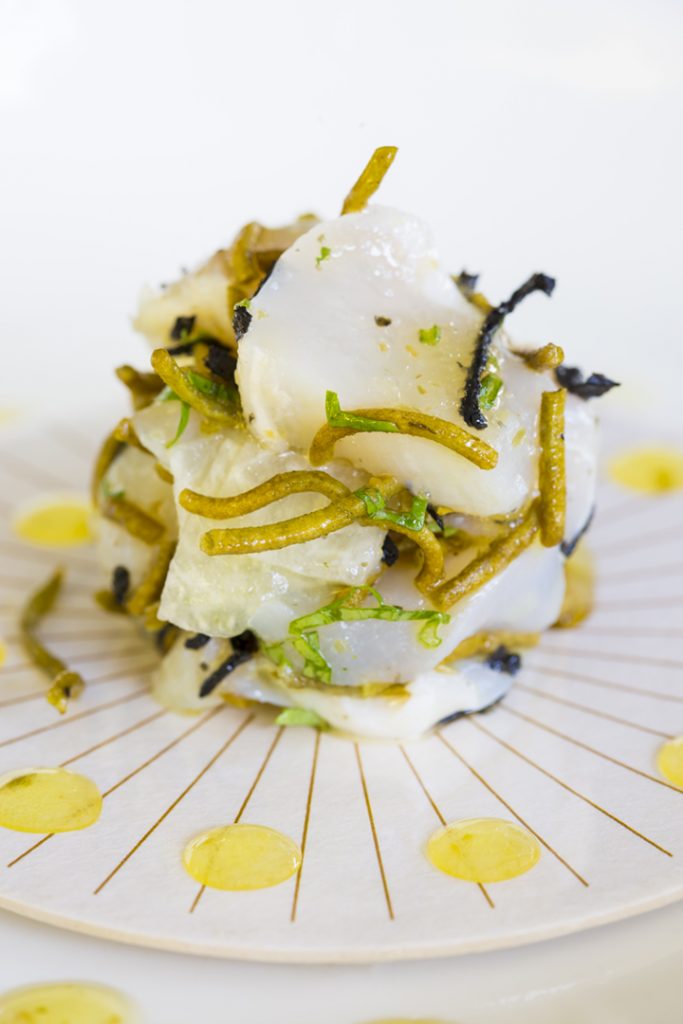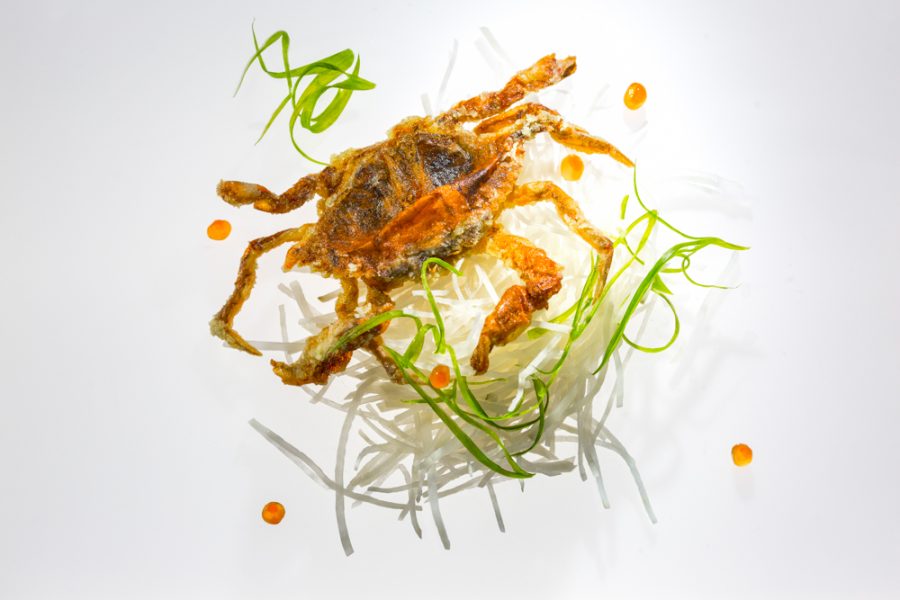 If you want a one-of-a-kind dinner; let the talent behind the bar guide you through a culinary journey with the Nicksan style "Omakase" experience.
The Japanese word "Omakase" translates into "I leave it up to you". It is a long-standing tradition that lets the Chef know that you are ready for something special. It gives the Chef creative freedom and you are certain to enjoy a memorable dining experience.
Browse the menu and let your taste guide you with our all-time favorites!
Only at Nicksan you will find this delicate balance between traditional Japanese cuisine and the original flavors of Mexico. Join us and experience why Nicksan is and artform that goes well beyond sushi.
Make a reservation to satisfy your taste buds.
Bluefin Tuna (Toro)
Bluefin as regular Sushi or Sashimi
Spicy Tuna Cake

Maguro Tuna
Yellowfin Tuna
Shiromi
Sea Bass
Tai
Red Snapper
Hamachi
Japansese Yellowtail (imported)
Sawara
Wahoo
Sake
Smoked Salmon (Alaska)
Sake
Fresh Salmon (Norway)
Tako
Octopus (Japan)
Ika
Squid (Japan)
Aji
Spanish Mackerel (season)
Ikura
Salmon egg (Canada)
Masago
Smelt Egg (Japan)
Tamago
Sweet Egg Omelette
Kani
Crab
Ebi
Shrimp
Hotategai
Scallops (Japan)
Tairagai
Moon Scallops
Hokkigai
Surf Clam (Japan)
Unagi
Freshwater Eel (Japan)
Spicy Tuna Hand Roll
Salmon Skin Hand Roll
Eel Hand Roll
Kappa Maki
Vegetable Roll
Tekka (Tuna) Roll
California Roll
California Special Roll
Shrimp Tempura Roll


Spicy Special Roll
Eel Special Roll (Japan)
Sake Lemon Roll
Maguro Lime Roll
Rainbow Roll
Philadelphia Rool
Shiromi Coriander Roll
Japengo Spicy Roll
Green Salad
Mixed organic greens with sesame seed dressing
Sashimi Salad
Seasonal mixed leaves, 4 oz of tuna and sea bass slices with sesame dressing
Curried Sashimi Salad
Gourmet mixed green, 4 oz og thin slices of white fish, roasted garlic, soy dressing and curry oil
Seafood Salad
Assorted local lettuce with 5 oz of mix sea food (tuna, sea bass, clam, crab shrimp, baby squid and octopus)
Chicken Salad
Mixed Vegetables, with 5.5 oz of grilled chicken, deep-fried rice noodles with a sesame soy dressing
Sashimi
3.5 oz of select slices of one of today finest fresh fish
Octopus or Shrimp Sunomono
1.5 oz of octopus or shrimp with cucumber and makame in vinegar rice
Kumamoto Oyster
Six oysters on the shell with a touch of picy miso sauce
Chili Age
California chile stuffed with 1.5 oz spicy crab and sesame sauce
Chirashi Sushi
5 oz variety of select fresh fish and seafood on a bed of sushi rice
Tekka Don
5 oz slices of fresh slices of fresh tuna


Teriyaki
Grilled to perfection and served with teriyaki sauce (Served with pasta & vegetables)
Chicken 12 oz  – Sea Bass 8 oz – Beef Filet 8 oz
Pan-Fried Spicy Fish
8 oz fillets of white fish cooked in a casserole dish with spicy Cajun sauce (served with pasta & vegetables


Combination of seafood with or without vegetables served with our special soya and mirin sauce
Vegetables

Mixed Shrimp and Vegetables (4 oz of shrimp)

Shrimp 7 oz
Lobster and Vegetables (5 oz Fresh Lobster)
Fish Kara-Age
8 oz of deep-fried fish with ponzu sauce and sweet sake
Tuna Tostada
1.2 oz Pacific Ocean yellowfin tuna belly, served on a rice cracker tostada, with sliced avocado, habanero, infused red onion and sesame seeds
Home-Made Gyozas
Stuffed with 2 oz of scallops and 2 oz of shrimp sauteed with garlic and finished with a tasty serranito soy sauce
Japanese Yellowtail Sashimi
3 oz sliced imported yellowtail with a ribbon of curry oil and ponzu sauce, roasted garlic chips
Sashimi Cilantro
Choice slices 4 oz of fresh fish, seared with olive oil and green tea salt, served on our unique cilantro sauce with a ribbon of spicy chile oil and sliced avocado
Sashimi Serranito
Slices of today's 4 oz fresh catch with serrano chile pepper sauce, decorated with thin slices of serrano chile
Tuna Black and White Sashimi
4 oz of tuna filet seared with olive oil, black & white sesame seeds, chopped red onion, chives and ponzu sauce
Salmon Yuzu
Thin slices 4 oz of fresh salmon, stuffed with crab, avocado, spicy mayonnaise, with yuzu dressing
Spicy Hand Roll
(1 oz of stone crab or 1 oz of lobster)
Avocado, cilantro gourmet mixed greens, masago, chives, all wrapped in soy bean paper
Clear Lobster Roll
(1.5 os of stone crab or 1.5 of lobster)
Lobster tempura inside mixed greens, avocado, mango and cilantro, wrapped in soy bean paper and server on a mustar sauce and curry oil souce.
The stone crab is served with miso spicy sauce
Kara-Age Soft Shell Spicy Crab
3 oz deep fried soft shell crab sauteed with chives, serrano chile and light soy sauce, served warm
Misoyaki Fish
8 oz grilled filet and covered with a sauce of spicy miso and fresh mushrooms accompanied with steamed rice
Chasoba
Uji green tea pasta with 3.5 oz of sauteed shrimp, green curry, lemon grass and ginger
Baked Scallops
6 oz of scallops with fresh mushrooms, baked in a mango sauce and gratinated
Dynamite Scallops
6oz baked sea of cortez scallops and 1.5 oz of stone crab meat mixed with white mushrooms, masago and spicy mayonnaise
Lobster Curry
8 oz of fried lobster (kara-age) in a creamy curry and sesame sauce with shiitake, habanero and chives
Lobster Sambal
8 oz of marinated in sake, soy sauce, ginger and garlic, and bathed in a sauce of sweet and sour chiles, green onion and sesame oil