NICKSAN;
WHAT'S BEHIND THE NAME?
The name NICKSAN, pays homage to a friendship of more than 25 years, that became a mentorship and evolved into a partnership.
Did you know that the word 'San' means 'Mister' in Japanese? Of course, you knew!
When asked about the meaning of name NICKSAN; Chef Angel Carbajal explains that the words NICKSAN, along with the Japanese style letter in the logo mean Misters Angel and Nick.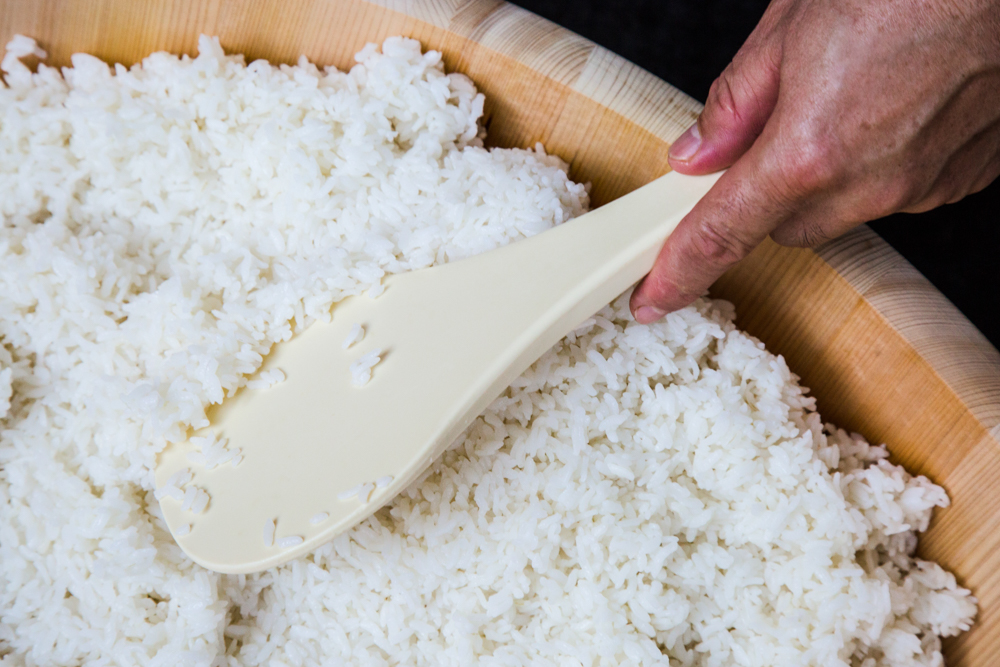 Back in 1985, Angel Carbajal met the Japanese restaurateur Masayuki Niikura. Niikura San enjoyed spending his vacation in Los Cabos and was a regular of the restaurant that Chef Angel Carbajal managed. When friends of Niikura showed up at the restaurant, he asked Carbajal, who was the manager, whether he would allow Niikura to step behind the bar and prepare sushi for his friends. Chef Carbajal said yes… and the rest is history.
Fast forward 25 years and you will find a successful Angel Carbajal at the helm of the original NICKSAN in Cabo San Lucas, and the more gilded younger establishment in Palmilla. A normal day for Chef Angel, who is now a busy entrepreneur with several restaurants under his wing, usually starts with an early morning fishing trip. For him, stepping onto the ocean to see what bounties it will offer is the perfect way to begin the day.
Angel is a man of few words, but when he speaks of his time at sea, his eyes sparkle and a big smile appears. The usually quiet man opens up and says in one breath; "When you go fishing sometimes there's a great catch, sometimes there is only an exciting moment and you don't bring anything home. Others, it's just the quiet and the beauty of the sea and, that is all you need to feel complete". This is the essence of the mastermind behind the daily delicacies that are served at NICKSAN.
As John Lennon put it: "Life is what happens while you're busy making plans". For Chef Angel Carbajal, life showed him the path to become an award-winning Chef, restauranteur and entrepreneur. It was life, or perhaps some would say good fortune, that led him to meet Chef Niikura, and his hard work and commitment took him to establish NICKSAN, develop a whole new culinary style and become an important reference of the food and hospitality scene in Los Cabos.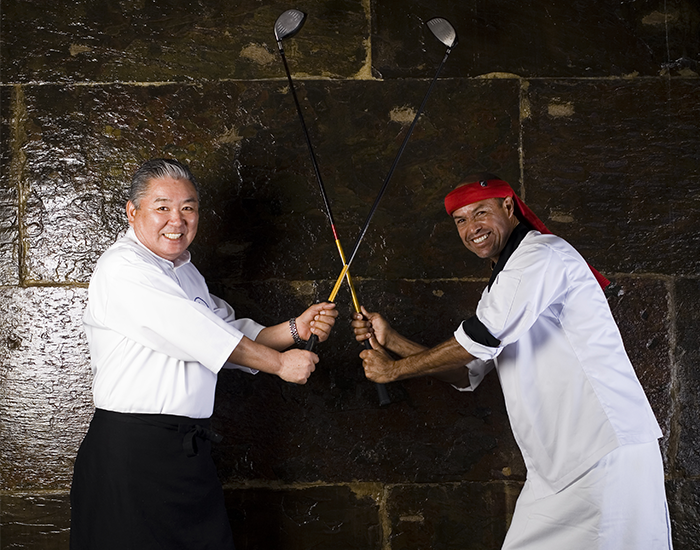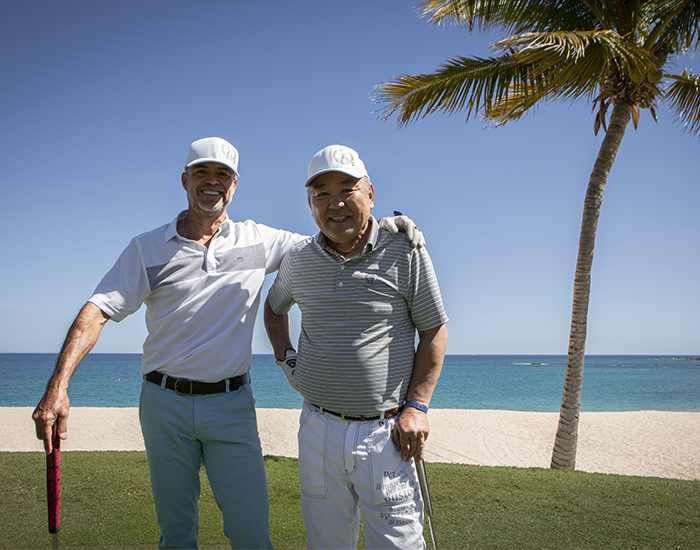 MENTOR, FRIEND, PARTNER
Masayuki Niikura is a highly respected Japanese Chef. Niikura San has a long trajectory, spanning over five decades. He began his career in Tokyo in the 60s, where he opened his first restaurant.
When he moved to the US in the late 70's his friends began to call him "Nick". It was shortly after opening his first restaurant in California that he discovered Cabo and fell in love with the fishing and relaxed atmosphere of the then, sleepy little town. Nick made Cabo a regular vacation spot and he discovered a restaurant that became his favorite.
During his vacations in Cabo Chef Niikura developed a friendship with Angel Carbajal when they met at the restaurant that Angel managed back in the mid 80s.
His friend became his pupil and Nick mentored Angel in the Japanese culinary tradition. He shared with him the profound respect that is shown to every single ingredient. The skills to prepare outstanding dishes and the discipline to optimize everything in the kitchen.
Nick could tell there was talent and drive in Angel and he didn't wait long before offering joint business ventures. At first Chef Carbajal respectfully declined, but when the time was right; NICKSAN came to be.
If you have ever enjoyed a dish featuring "Spicy Tuna" you have to thank Chef Nick, because he was the creator of that delicious mix that is now a regular in every Japanese food menu.
NICKSAN STYLE
Japanese food looks to take an extraordinary product, often from the sea, treat it with the utmost respect and present it in a simple and beautiful way highlighting its natural state. Chef Angel Carbajal works continuously to honor that principle while melding it with the addition of traditional Mexican flavors and ingredients, like avocado, serrano peppers, mango, and more, to create a unique fusion that can only be described as NICKSAN style.
NICKSAN style cuisine is characterized for an honest approach in the kitchen. It focuses on highlighting the exceptional quality of the ingredients, treating them with traditional Japanese style preparations, while presenting them in innovative ways that incorporate Mexican flavors. This culinary style is known for its consistently flavorful sauces that enhance every bite.
The flavor combinations of NICKSAN are created to enhance every dish. The distinctive sauces used in the various dishes are all memorable; and have become the signature of this Japanese-Mexican cuisine.
Another important element of NICKSAN is its commitment to the environment. NICKSAN follows ethical and sustainable fishing practices and observes seasonal bans. All NICKSAN vendor adhere to the same principles. 
The partnership between the always innovative Chef Carbajal and the masterful mentorship of Chef Niikura have paved the way to develop an innovative movement. A style that unifies two magnificent cultures to bring extraordinary flavors and beautiful presentations to your table at NICKSAN.
Are you ready to experience the unique tastes of NICKSAN? Reserve today for an incredible dining experience.